Department of Dermatology
Johns Hopkins School of Medicine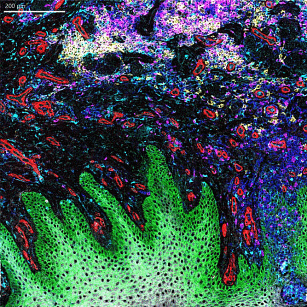 The Kwatra Lab is an NIH-funded, patient-focused investigational laboratory studying the pathophysiology and therapeutics for a variety of chronic pruritic diseases and inflammatory skin conditions in diverse patient populations. Our team utilizes cutting-edge technologies to uncover novel disease mechanisms and discover biomarkers and diagnostics along with new patient endotypes. These techniques include single cell RNA sequencing, flow cytometry, multiplex skin imaging, proteomics, metabolomics, microbiome studies, machine learning, systems biology, and functional targeted mouse studies.
The Kwatra Laboratory is adjacent to the Johns Hopkins Outpatient Center in the Department of Dermatology Clinics. This allows for bench-to-bedside-directed investigations and a well-established biorepository of well curated cutaneous and blood specimens. New discoveries in the laboratory are able to be rapidly translated to patients via clinical trials and the Kwatra Lab currently has several ongoing clinical trials. Housed in Baltimore, our group places a special focus on skin diseases disproportionately affecting skin of color patients, such as prurigo nodularis and atopic dermatitis.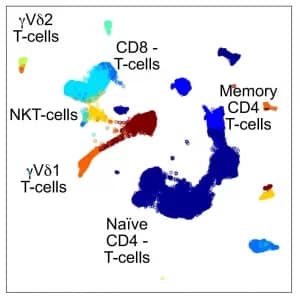 In addition to identifying the pathologic mechanisms of chronic pruritic diseases, our lab also integrates large scale real-world population data and machine learning techniques to provide further support for findings at the bedside and to clarify clinical differences in disease presentation, severity, and response to treatment in underserved patient populations. The goal of this lab team is to provide holistic mechanisms of diagnosis and treatment for these complex diseases with a bench-to-bedside approach to investigative dermatology.